Art galleries to visit in Barcelona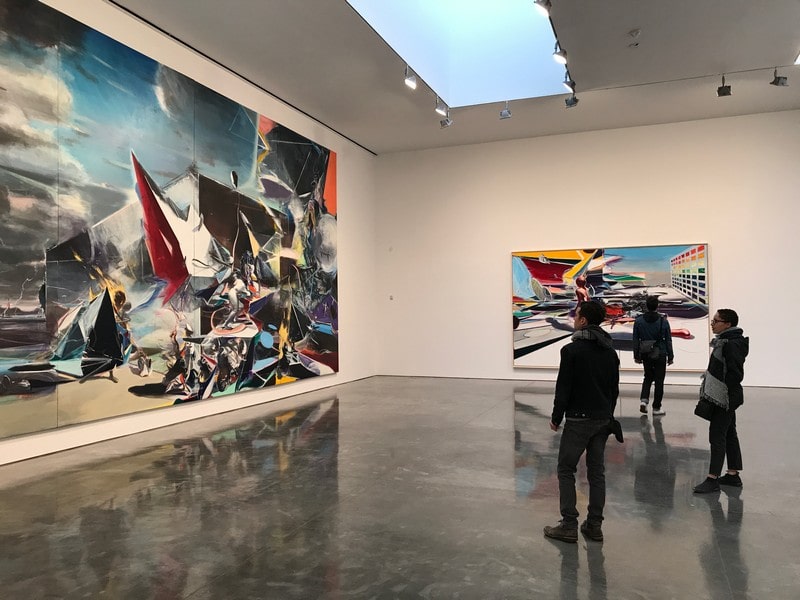 If you like art as much as we do, you will surely take advantage of each of your free time to discover new artists and enjoy and learn by admiring their work. To do this, there is nothing better than visiting one of the hundreds of museums and galleries that plague our geography.
In a previous post we told you about essential museums in Barcelona, although art in the city is not limited exclusively to major museums, so today we want to introduce you to our top ten art galleries in Barcelona. Will you join us in this virtual tour?
Peragon Gallery
Galería Peragón is an independent gallery founded in 2009 by brothers Pep Peragón and Sergi Peragón, two art enthusiasts who decided to make their dream come true by creating a space where they can enjoy the most select modern and contemporary art without haste or prejudice.
This artistic space aims to promote the work of Sergi Peragón, the gallery's main artist, as well as the resident artists Eva Ricart Vilafranca; Rafael Cuartielles; Joan Escudé, Isabel Biete and J. Coll Alzina.
As well as being able to admire the work of the resident artists, the Galería Peragón also exhibits works by painters such as Antoni Tàpies, Joan Miró, Eduardo Chillida, Salvador Dalí and Jorge Castillo.
Toni Tàpies Gallery
Fans of material painting will find in the Toni Tàpies Gallery a place to enjoy the work of this emblematic Catalan painter.
Founded in 1994, the Toni Tàpies Gallery dedicates its activity to the management of the artistic heritage of Antoni Tàpies, permanently exhibiting the work of the material painter by holding exhibitions and other shows dedicated to disseminating the work and pictorial conception of the artist.
In the space, it is possible to admire paintings, engravings, graphic work and artist's books by Antoni Tàpies, as well as pieces by other renowned painters such as Jeff Brouws, Susy Gómez, Edward Burtynsky, Michel de Broin and Antonio Ortega.
Marlborough Gallery Barcelona
Another artistic event on the streets of Barcelona takes place at the Marlborough Barcelona Gallery, the Catalan headquarters of the network of artistic spaces founded in 1946 in London by Frank Lloyd and Harry Fisher.
The Marlborough Galleries acquired great prestige in the mid-twentieth century as they were pioneers in exhibiting the works of German expressionist artists, holding important shows in which the works of such important painters as Francis Bacon and Henry Moore were presented.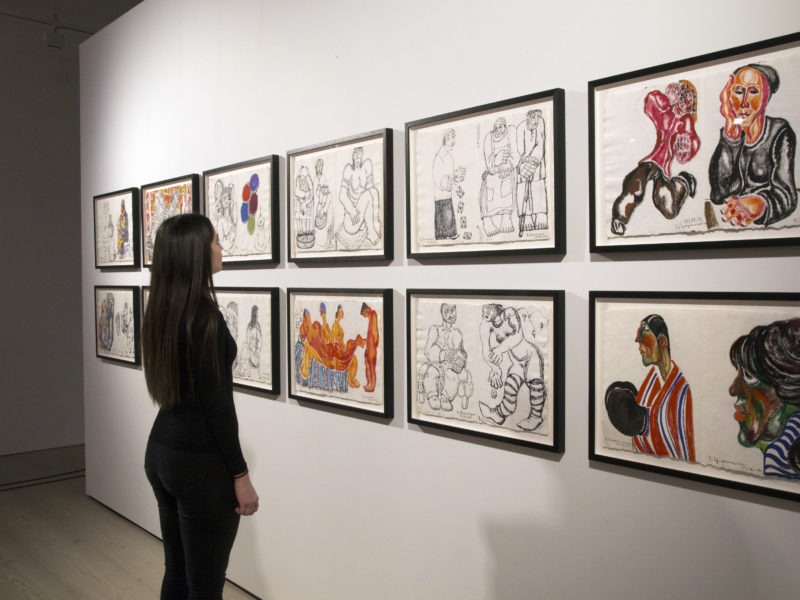 Currently, the Marlborough network has exhibition spaces in New York, London, Tokyo, Rome, Florida, Santiago de Chile, Chealsea, Madrid and Barcelona, the latter inaugurated in 2006, since which time it has participated in the realization of numerous shows in collaboration with other galleries, museums and public and private organizations.
Its scope of action includes national and international artists, both established and emerging, to whom it grants great creative freedom, so that it is possible to observe in its shows a wide range of proposals, both in reference to styles and in terms of artistic supports.
In addition, Marlborough Barcelona has an independent room dedicated to holding temporary exhibitions in which it is possible to periodically visit individual or group shows of its artists, among whom we can mention names such as Antoni Clavé or Manolo Valdés.
Joan Gaspar Gallery
Inheriting the experience and name of the mythical Sala Gaspar, founded in 1909 and known for having promoted painters of the stature of Salvador Dalí, Pablo Picasso, Joan Miró, Antoni Clavé and Antoni Tàpies, the Joan Gaspar Gallery was founded in 1992 as a renewed commitment to avant-garde art, participating in the dissemination of the work of various national and international artists.
Among its collection of exhibitions we find paintings, sculptures, engravings, photographs and silk screen prints by modern and contemporary artists such as the aforementioned Miró, Dalí, Tàpies or Picasso, as well as Eduardo Chillida, Andreu Alfaro, Claudi Casanovas or Gaston-Louis Roux.
Gallery Àngels Barcelona
Lovers of experimental art will find their place in the streets of Barcelona in El Raval, just fifty metres from the Museum of Contemporary Art. We refer to the Àngels Barcelona Gallery, a project that, since its foundation in 2007, seeks to make a critical approach to the artistic process and its languages, as a representative discourse of the social environment in which it is inscribed.
In the exhibition space it is possible to see works by artists of renowned trajectory, such as Ion Fontcuberta, Pep Agut, Daniel Ortiz or Esther Ferrer.
Joan Prats Gallery
Founded in 1976, the Joan Prats Gallery has been a pioneer in the international contemporary art scene, participating from the beginning in large exhibition fairs such as ARCO Madrid or Art Basel.
The Joan Prats Gallery is dedicated to the dissemination and exploration of the work of its artists, among which we highlight the painters Joan Hernández Pijuan, Luis Gordillo or Albert Ràfols-Casamada.