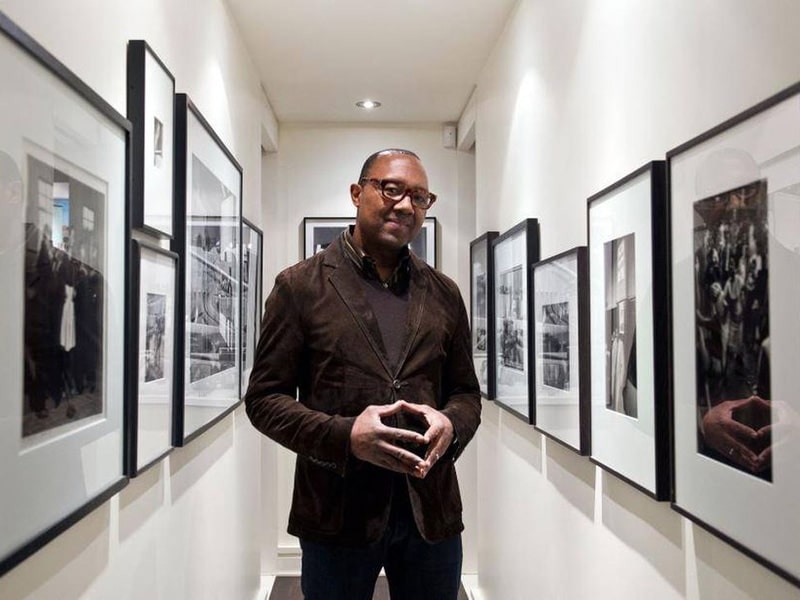 A different World Art Day
This year we celebrate World Art Day in quarantine due to the COVID-19 pandemic. Just after Easter, many have been left with free time but nowhere to go, locked up in their homes and avoiding socializing and going out. Government recommendations and orders have forced bars, restaurants, and public spaces to close to avoid crowds and unnecessary contact.
Museums around the world have also closed their physical doors, but have opened their digital archives so that anyone with internet access can browse their rooms: never have hundreds of rooms in Madrid, New York, Paris, Rome and more been visited so well and so much without having to move from the couch and break the rules of quarantine.
Virtual guided tours, videos with experts, analysis publications, and digital collections are some of the initiatives that the institutions have developed so that anyone can have access to art. You can approach the works with a magnifying glass if you want, without pushing or shoving, and you can even design your own museum.
This moment is a great opportunity to train, learn, search for information and choose those works of art in which to invest
Online courses such as those found in WeCollect, activities such as those prepared by Hopper's Lighthouse or conferences and talks such as those offered by IE Arts & Humanities are just some of the examples we find these days to improve our knowledge of the art world.
Today practically everything can be bought and sold on the Internet and the growth in online art sales is a fact that does not escape this trend, exceeding 4 billion euros in volume.
It is true that this is not as easy an asset to acquire as other assets, because here it is not only everyone's preferences that are at stake, but also issues inherent in the very nature of art, such as inspecting the work and feeling that "passion" to which some appeal when it comes to acquiring it.
Furthermore, the lack of transparency in information, especially with regard to the sale prices of the works, remains a barrier, especially for new buyers.
According to the experts, investing in art is a refuge value and, if the economic crisis reaches it, it will not be full or short term
There is talk that it will take 12 to 18 months for a recession to hit the art market. And yet, the correlation between works of art and any other good or economic indicator is minimal: sales and prices fall but less than other assets and therefore it is interesting to diversify portfolios.
Several indexes derived from art sales at auctions allow us to track prices. According to a Citigroup study, the average annual return on artwork between 1985 and 2018 was 5.3%, a return lower than the 9.8% achieved in the same years by developed market exchanges and also lower than the 6.5% of fixed income.
It is important to remember that the art market as a whole is very large and that it is still complicated to calculate the real return of the whole sector due to the lack of data and the lack of transparency of some transactions. What is indisputable is that investing in art means a great diversification in investors' portfolios.
In the future, it is worth bearing in mind that the new stimulus measures by the central banks following the crisis we are experiencing as a result of the pandemic will keep real interest rates low for longer than was expected a few months ago, reducing the opportunity cost of owning paintings, which will be reflected in the prices of the works.
But this year I can't just talk about money, profitability, diversification and investment
After the 1929 crash, remembered these days for being similar in virulence in terms of stock market crashes and subsequent economic crisis, U.S. President Franklin D. Roosevelt asked, "What can art do for us?"
Following the confinement by television, internet and social networks, I realize the importance of art (in all its aspects) during these days. Can you imagine being locked up at home for a month without listening to music, reading books, watching movies or series, plays, ballet, painting or any other artistic facet?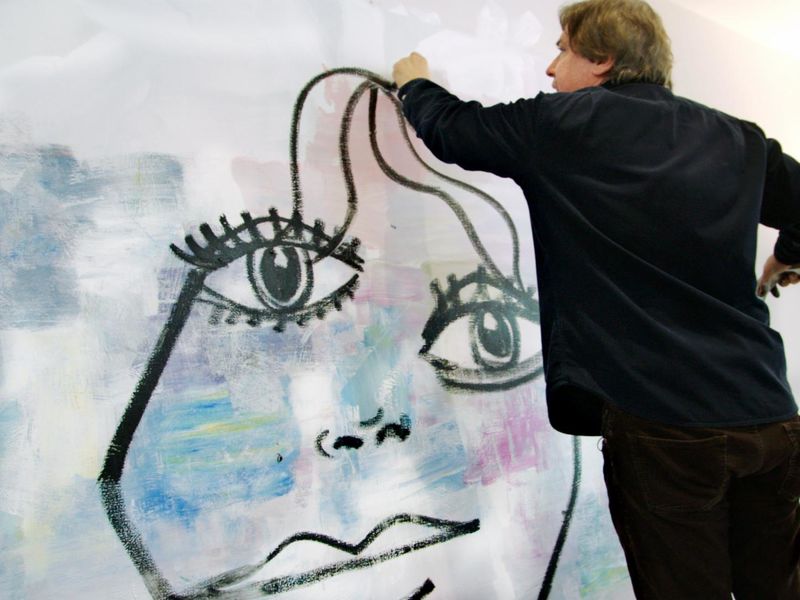 Culture is a basic necessity. Spanish homes have become small individual "laboratories", giving free rein to the creativity that simply because of our previous hectic pace of life we could not let go. Culture is more important than ever, since everything we do these days around leisure is cultural.
Could it be that art needs these crucial moments to reinvent itself? Could it be that human beings need these experiences to create and get closer to their most artistic side?
A time of crisis invites people to move more, to have more initiative in order to find a place for themselves in their profession, to leave behind passivity: there is a greater need to express themselves and to demonstrate themselves in the face of the situation we are living through and this expressive need gives rise to greater creativity.
Everyone chooses their own tools and, surely, artistic creation or intellectual production benefits from this because it is born from a greater stimulus, from a need to create in spite of everything. Perhaps we are living in a golden age for this sector: once time has passed, let us look again at and study the art created today as a reflection of history lived.
Investing in art is a safe value, a refuge value, in which your investment is more than insured
Analyzing the behavior of the art market worldwide, the years prior to 2016 were not good years for art sales. However, from 2016 onwards the market rebounded, recovering figures as in 2008. The Spanish market is consolidating. In 2017 the data was more encouraging, with a rise of almost 15% in transactions.
2018 was even better, in sales and participation of women artists in the dizzying art market. This year 2019 the art market has reached figures that were unthinkable a few years ago. In Spain it is not advancing as much as in other countries, which is why Spanish galleries always have a commercial focus more directed towards the exterior.
It is expected that in about four or five years the turnover of the art market will be moving more than 7 billion euros
Since 2010, China, the United Kingdom and the United States have held the largest market shares. Spain can be placed in fifth or sixth place. Prices in the Spanish market are still far below the European average and the most expensive works by Spanish artists are usually sold outside Spain. Speaking in hopeful terms, little by little Spain will move forward.
In the art market, Spain has a more sustained and sustainable behaviour than Belgium, Germany, Austria or Italy. It's all a question of habit, of trust, as well as, of course, purchasing power.
This generates a demand that triggers the market and in the long run makes it possible for artists to live from their work and not have to work in other activities, a subject that I am particularly happy about. This is wonderful for the theme of artistic creation and promotion of culture and its excellence, since as Picasso said, "inspiration must catch you working".